Mahalo! The 2023 Junior Lifeguard Registration is closed. We will be processing entries and sending out emails in the coming days. Please continue to refer to this site for all Junior Lifeguard information and updates.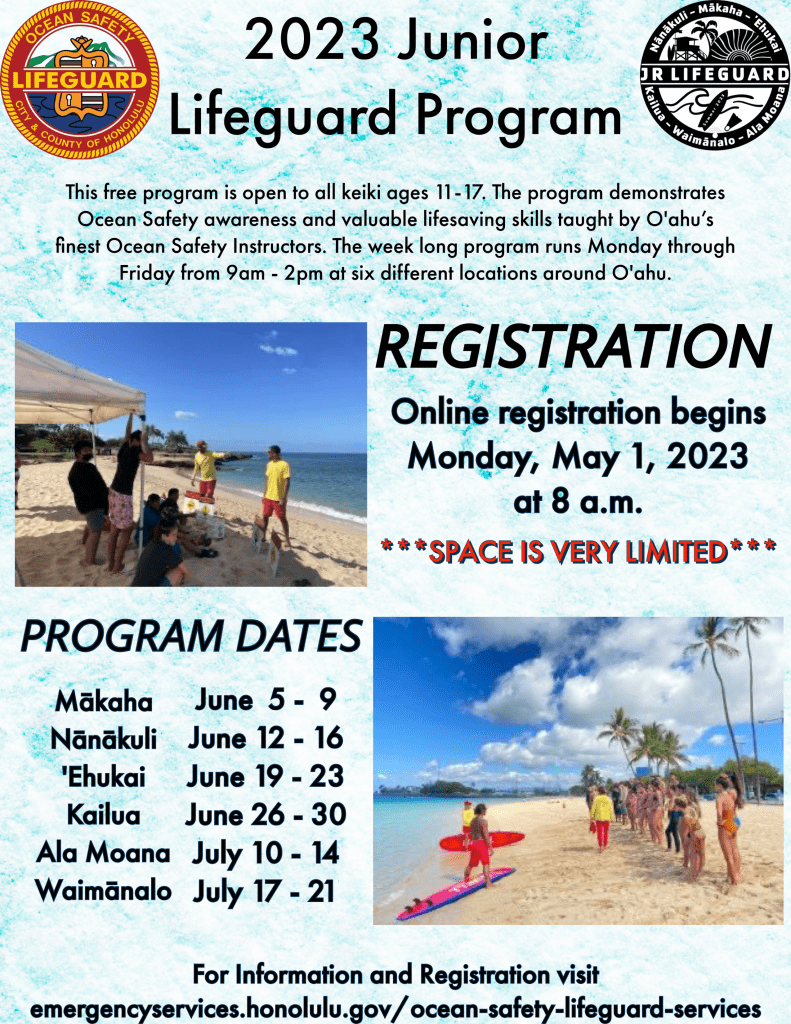 About the Junior Lifeguards Program
Ocean Safety is continuing its free Junior Lifeguard Program in Summer 2023 with a one-week course featuring an introduction to life-saving skills, drills, and agility tests for keiki. We expect to conduct the program six times in six separate locations around Oʻahu: Nānākuli, Mākaha, 'Ehukai, Kailua, Ala Moana and Waimānalo Beach Parks. Keiki may only participate in one of the one-week programs, but we plan to work with partners on a final championship weekend, open to all of our island's Junior Lifeguards. Stay tuned to this site!
Ocean Safety worked closely with community supporters and sponsors to help this free program return to the City in 2022. Ocean Safety intends to steadily grow the size and scope of this program, which is instrumental in introducing hundreds of local youth to techniques they can use to save a life in the ocean.
For City & County of Honolulu Junior Lifeguard questions, please contact juniorlifeguards@honolulu.gov.