About the Crisis Outreach Response and Engagement (C.O.R.E.) Program
The City and County of Honolulu's Crisis Outreach Response and Engagement Program (C.O.R.E.) began in December 2021. Our team consists of 2 operation managers, 3 field supervisors, 6 community health workers (CHWs), and 9 emergency medical technicians (EMTs).
C.O.R.E.'s Mission Statement
Through close collaboration and coordination, with an array of City programs and community partners, C.O.R.E. provides services to Oʻahu's unsheltered population. C.O.R.E. responds to crisis calls, from or within the community, that are non-violent and do not require emergent medical assistance.
The response team includes emergency medical technicians and community health workers trained in relationship building, extending compassion, problem-solving, and crisis prevention intervention. C.O.R.E. is committed to supporting a diversified response system, that is adaptable to the needs of the participant, the community, and the resources of the responders. Once the identified crisis is addressed, C.O.R.E. will deploy a participant-centered follow-up routine that includes continual assessment of their needs and linkage to community resources when necessary.
C.O.R.E.'s Values
To engage and improve the quality of life for all people through compassion, empathy, and professionalism
Effectively and respectfully work with internal and external partners to foster continuum of care for consumers
To enhance the quality of services provided by receiving regular training in evidence-based practices such as trauma-informed care and crisis prevention intervention
To utilize a person-centered and culturally responsive approach, focused on the consumer's strengths and resources

C.O.R.E.'s Program Performance Measures and Goals:
December 2021 – December 2022

Media Coverage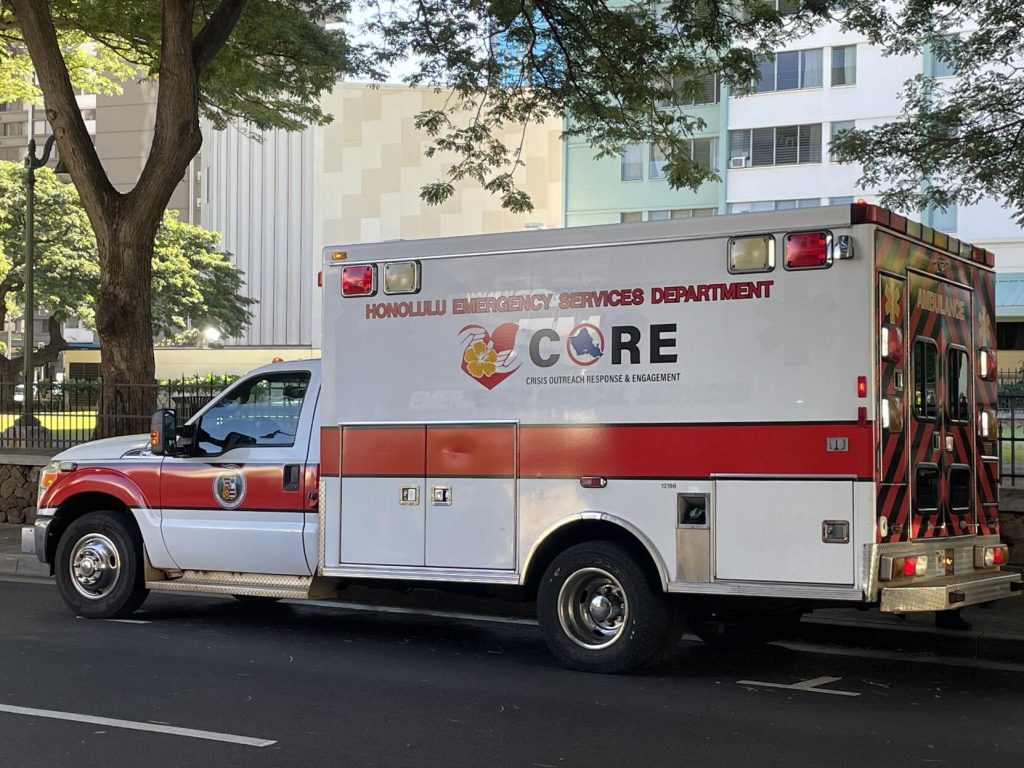 C.O.R.E. Rolls On After One Year Of Service
KITV looks at the program one year after the program's initiation.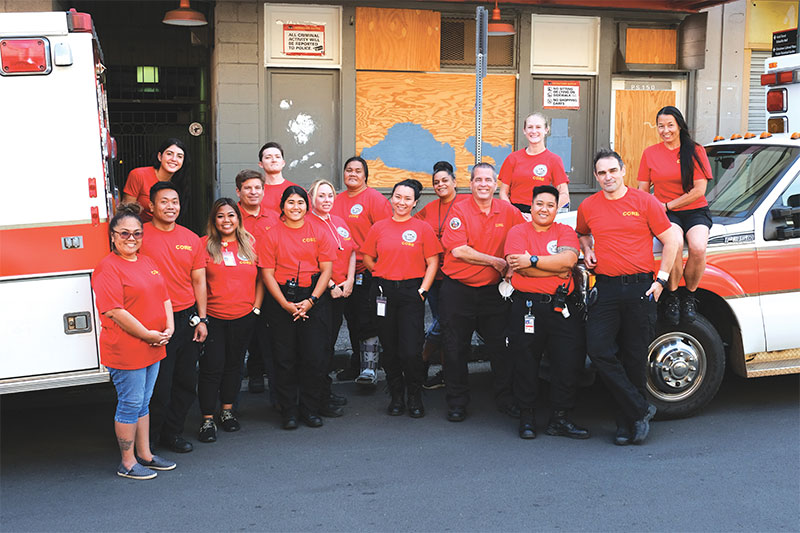 C.O.R.E. Values
At the heart of Honolulu Emergency Services Department's newest program is a hardworking team looking out for and taking care of the city's houseless population, with director Dr. James Ireland leading the way.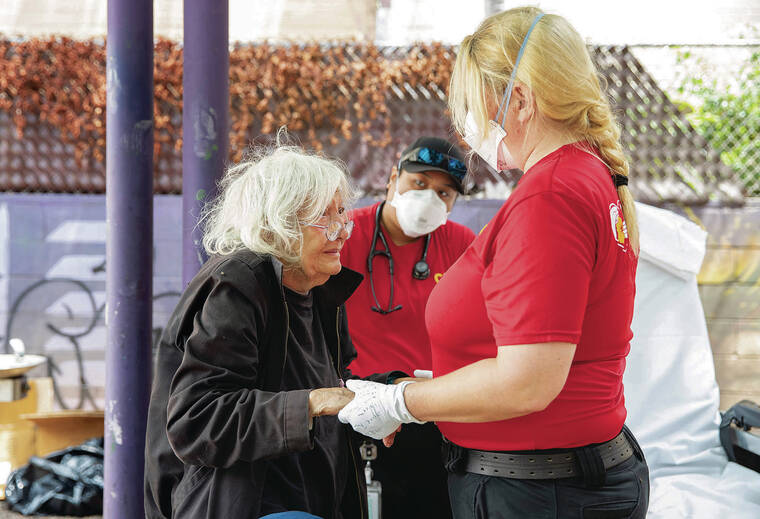 Honolulu's C.O.R.E. Program Begins Outreach in Waikīkī, Where Unsheltered Homelessness is on the Rise
The Crisis Outreach Response and Engagement program sends emergency medical technicians and community health workers to respond to community concerns and nonviolent, homeless-related 911 calls, and conducts outreach aimed at getting unsheltered homeless people housed.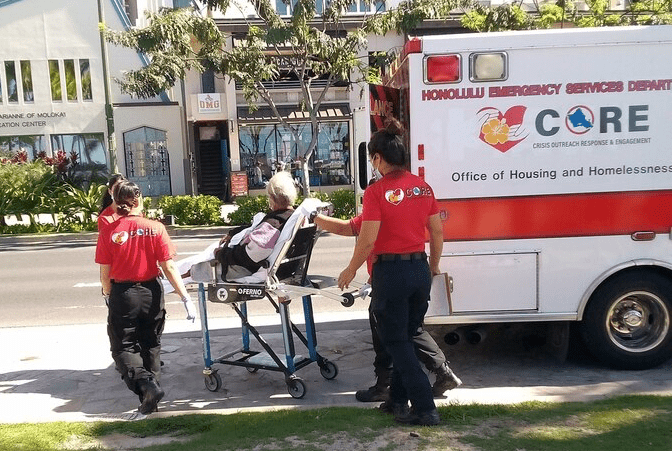 City's New Crisis Outreach Team Aims to Take Strain Off Hospitals, First Responders
It's been a longtime concern: Homeless people calling 911 for problems that aren't emergencies. Officials say up to 25% of 911 calls in Downtown Honolulu are from individuals living on the street and in need of food or minor medical care.

Contact Us

If there are concerns about homeless individuals or groups in your neighborhood that need help, you can email HonoluluCORE@honolulu.gov or call the C.O.R.E. hotline at (808) 768-2673 to ask for assistance. This line is for non-emergencies only and calls will be returned as soon as possible.