Beach Safety

No matter what beach you choose to enjoy, you should always check the ocean conditions or talk to a lifeguard before getting into the water. Ocean conditions are constantly changing. Take the time to watch the surf before going into the ocean. Do not hesitate to talk to a lifeguard entering the ocean. Lifeguards are the experts when it comes to ocean safety.
Safety Tips
Stay hydrated, always pack water or sports drinks whether headed to the beach or going on a hike
Carry a cellphone and don't hesitate to call 911 if you witness someone in trouble in the ocean or experiencing a medical emergency on land
Go swimming at a lifeguarded beach
Don't go swimming alone
Wear personal flotation devices whether kayaking, boating, stand-up paddling
Keep close watch on your keiki while at the beach
Do not go on wet rocks along cliffs or rocky ledges

Public Safety Announcements

Beach Safety
Dangers of Jumping From Kapahulu Wall & the Waimea Bay Rock
When In Doubt, Don't Go Out
Never Turn Your Back on the Ocean
Swimming at a Lifeguarded Beach Can Save Your Life
Oahu Girl Scouts Teach CPR
COVID-19
COVID-19 Helpful Resources
COVID-19 Safety Precautions
EMS Is For Medical Emergencies
Emergency Medical Services

Safety Resources
Surf News Network

Resources for checking surf conditions via live webcams, swell tracking, tide, weather and buoy reports.
Get Surf Info
Hawaiʻi Ocean Safety


Tips for staying safe at the beach including: lists of life-guarded beaches, ocean hazards, snorkeling safety, warning signs and more.
Ocean Safety Tips
Sign Up for Alerts


Download the City's HNL.info app to your mobile device or visit the site to see all alerts. This app will alert you to any unusual ocean conditions, lifeguard tower closures or other hazards that should be known to the public.
Get the app
Department of Emergency Management

Please visit the City's Department of Emergency Management for detailed information on understanding hazards, making a plan including how to prepare your home and making a 14 day disaster supply kit.
Get Prepared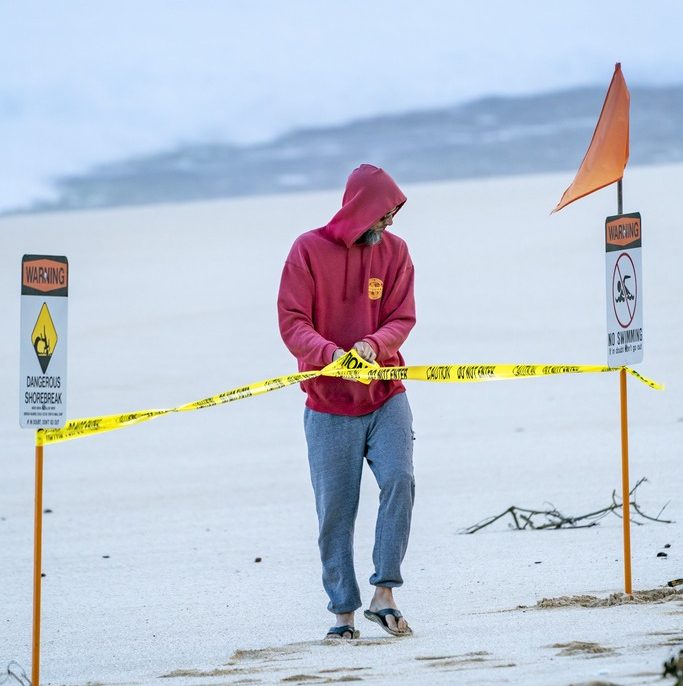 How to Prepare for a Natural Disaster
Before a natural disaster (hurricane, tsunami, major flooding) strikes, please ensure you are prepared by visiting our list of resources to prepare yourself and your family.

Natural Disaster Preparedness