Join the Team
Looking for an exciting and challenging career? Want to make a difference in your community?
Meet the Team
Learn about the individuals behind the leadership roles in the Emergency Medical Services Division.

Mission Statement
The City and County of Honolulu EMS philosophy is, "O Ka Mea Maʻi Ka Mua" or, "The person sick is first."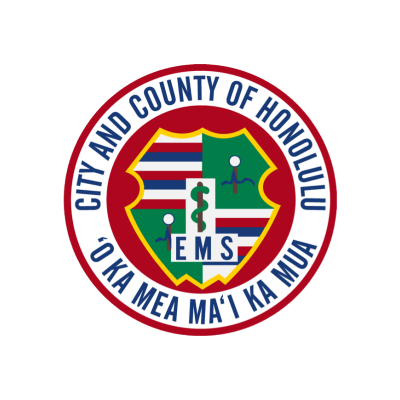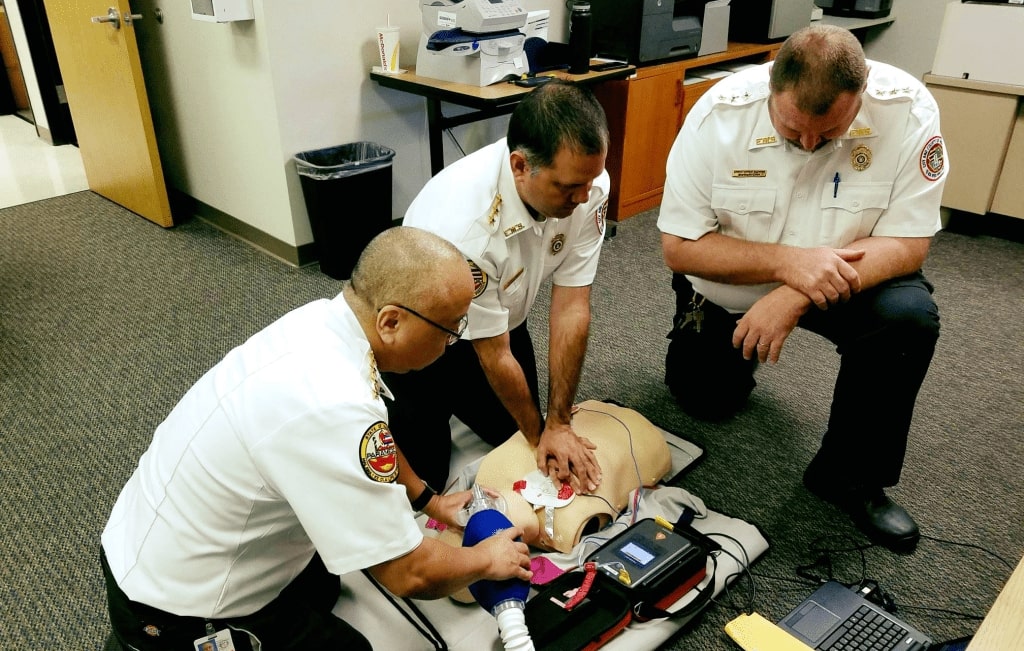 How to Prepare for a 911 Medical Emergency

You never know when your or a loved one will experience a medical emergency. It is best to be prepared before an emergency occurs because during an emergency, emotions are running high and panic often sets in. Learn what to have on hand prior to the arrival of the Honolulu Emergency Medical Services team.
Learn How to Prepare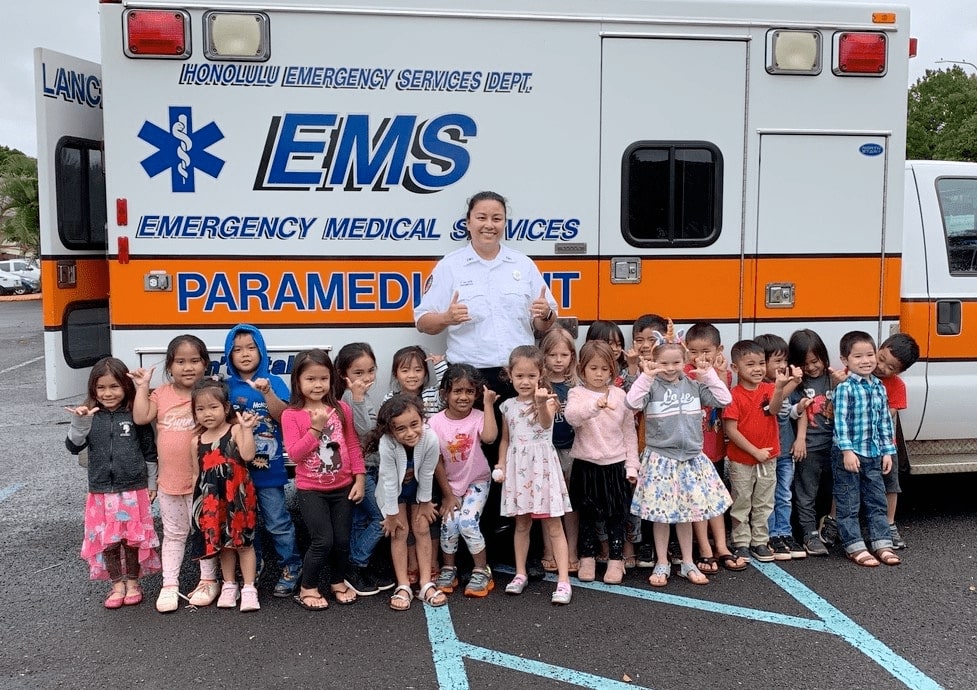 EMS Resources for Educators

Honolulu Emergency Medical Services is actively involved in Oʻahu's school system. Explore coloring books, brochures or submit a request to have EMS visit your school.
Get Resources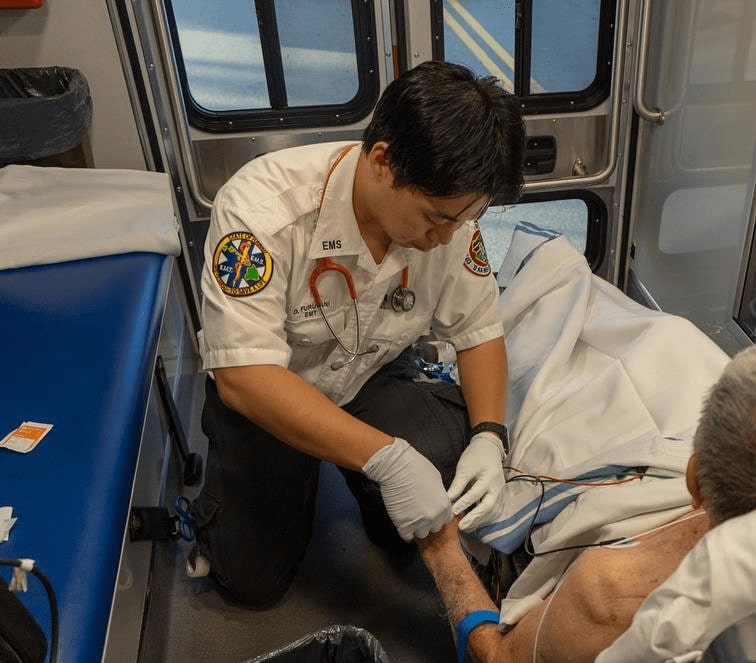 Patient Satisfaction Survey
Through our patient satisfaction survey, you can tell us about your most recent experience with Honolulu EMS. This survey form is specifically for EMS patients and your feedback is used to improve our service.
Take Survey